Six weeks nuclear training for twenty Vietnamese experts (which organized by CETEMCOM) ended successfully with a closing ceremony, where the experts could receive their deserved certifications. On the 30th of October ended the training. On this day for closing the training each of the experts made a presentation individually about their 6 weeks in Hungary (4 weeks training at the Institute of Nuclear Techniques (of the Budapest University of Technology and Economics), and 2 weeks course at the MVM Paks Nuclear Power Plant).

After the successful presentations the experts received their certifications from Szabolcs Czifrus, the Director of the Institute of Nuclear Technology at the Budapest University of Technology and Economics. Nguyen Thanh Tuan, the Extraordinary and Plenipotentiary Ambassador of the Socialist Republic of Vietnam, László Thuróczy, the Managing Director of CETEMCOM Ltd. and Phan Bich Thien, the Member of Vietnamese National Committee of Vietnamese Fatherland Front, Chairwoman of Foundation for Hungarian-Vietnamese Relations took part on the closing ceremony too.

Szabolcs Czifrus brought into prominence, that he hope during this training in Hungary the experts acquired the knowledge of the successful and safe construction and operation of the nuclear power plant in Vietnam. After the speech of Nguyen Thanh Tuan the delegates of Vietnamese Ministries received their certifications, and after the group photo they closed the training with a reception.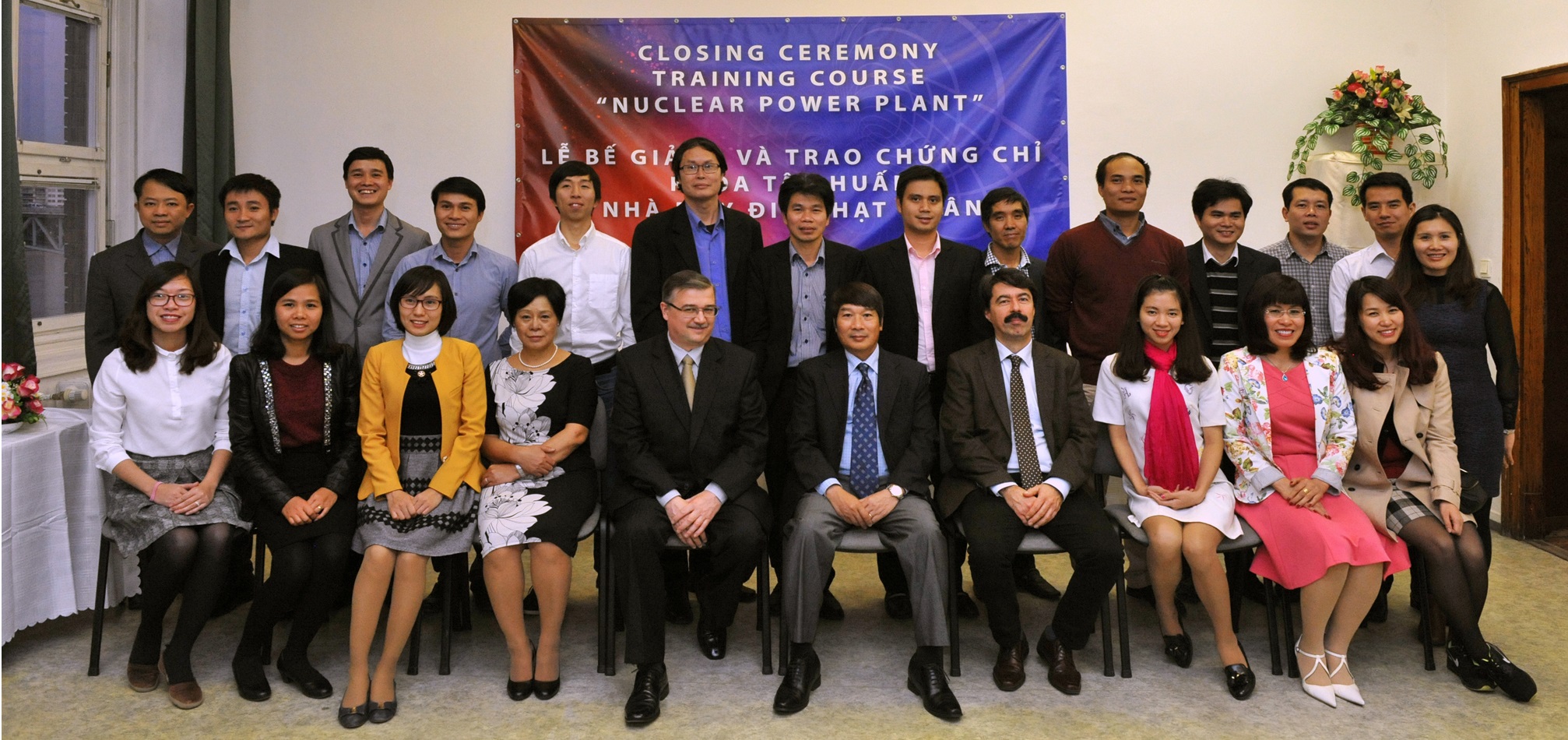 {phocagallery view=category|categoryid=19| limitstart=2|limitcount=10|detail=0|displayname=1| displaydetail=1
|imag
eshadow=sh
adow0
}